Increasing instances of severe weather and an aging infrastructure is triggering grid disruptions and power outages across the United States. These surges damage expensive electronics frequently. While homeowners are wondering if they should invest in a whole house surge protector now, experts say it is not only a wise but also a necessary step.
The idea of installing a whole house surge protector sounds interesting, but are you ready for it? Do you know how it works and what it has to offer?
You can find out everything you wanted to know about whole house surge protection systems here and make a considered decision on which one to buy for your home needs.
A whole house surge protector can ensure all-around protection for the electronics and appliances in your home from harmful and destructive power spikes. It works by restraining the damaging effects of excess electrical current flow and by blocking the flow or even shorting it to the ground.
What Causes Power Surge?
Power surges can originate from both inside or outside the home. Large power surges from power lines are rare. However, smaller power surges occur when you use your home electrical system. They are small but happen frequently and can damage your electronic items and adversely affect their lifespan.
Short-duration electric transients or over-voltages are usually caused by:
Lightning
Power outages
Short circuits
Electromagnetic pulses
Major power transitions on the same line
Tripping of circuit breakers
Malfunctioning at the power company
Lightning is a rare but extremely destructive cause of a power surge.
A whole house surge protection can insulate your home even when lightning strikes.
Ensuring the Safety of Your Home and Electronics
Whole house surge protection devices are considered the best way to defend your home, appliances, and electronics from all types of power surges, regardless of their magnitude. They are connected to the main electrical service panel but can be placed in convenient locations for easy reach.
How Surges Affect Home Appliances
The modern household has more electrical and electronic gadgets than it ever did in the past. Also, these have sophisticated circuit boards that must be protected from the damaging surges.
All surges do not come from the outside. Most of them come from the appliances inside a home such as ACs and motors. These are small surges and incapable of causing serious damage. However, when your sensitive and costly appliances and electronics are subjected to repeated surges over a period of time, it can affect their performance and reduce their lifespan.
What are Your Options?
Layering Protection
If you have invested in an expensive electronic system, or if your home has an appliance that sends a surge through a shared circuit, it may compromise other devices and outlets as well. In such cases, layered protection is the best option.
They are connected at the actual point of use to optimize protection
They ensure the safety of all your home electronics and appliances.
Whole House Surge Protection
You can choose whole house surge protection systems for different voltage needs.
Electricians recommend the use of a surge protector with 80kA rating in a home with 120-volt service.
Homes with subpanels can use surge protection systems with half of the total kA rating of the main unit.
If your home is located in an area that suffers frequent electrical turbulence, invest in a surge protection system with an 80kA rating for the best outcome.
Choosing the right whole house surge protection system for your needs might not be all that easy as there are many brands available and each one of them offer (or claim to offer) something different and unique.
With our long-standing reputation and industry expertise, we can help you make the best choice when you want to find the best whole house surge protection for your home.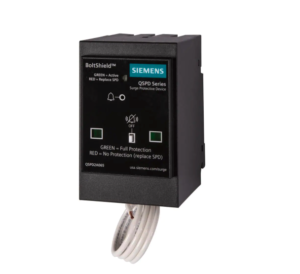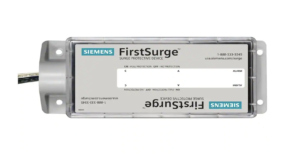 Phoenix Electrical is NW Georgia's Top Rated Electrical & Lighting Contractor. We are licensed Master Electricians, located in Calhoun GA, we are readily available to handle all of your electrical needs promptly and efficiently. We offer a convenient, fast and reliable service. Phoenix Electrical specializes in serving owners of residential and commercial properties in NW Georgia. Call Phoenix Electrical at 706-607-6332 for more information.