Commercial Electrical Contractor
Commercial and Industrial Electrical Repair, Maintenance and Installation
Are You Looking For A Reliable Commercial & Industrial Electrical Contractor?
We Make Your Workplace A Safer One With Our High-Quality and Affordable Services
Lighting and electrical systems are crucial elements of a safe commercial property and hence must be carefully installed. Using the services of professional electricians for electrical work is highly recommended. With our expertise, we will make sure the installation is completed with a high level of workmanship.
Phoenix Electrical has emerged as the preferred electrical installation service for commercial businesses in NW Georgia and surrounding areas. We have hands-on experience in every aspect of commercial electrical installation, including general repairs and maintenance.
Call us now if you are looking for the best commercial and industrial lighting and electrical installation services in NW Georgia.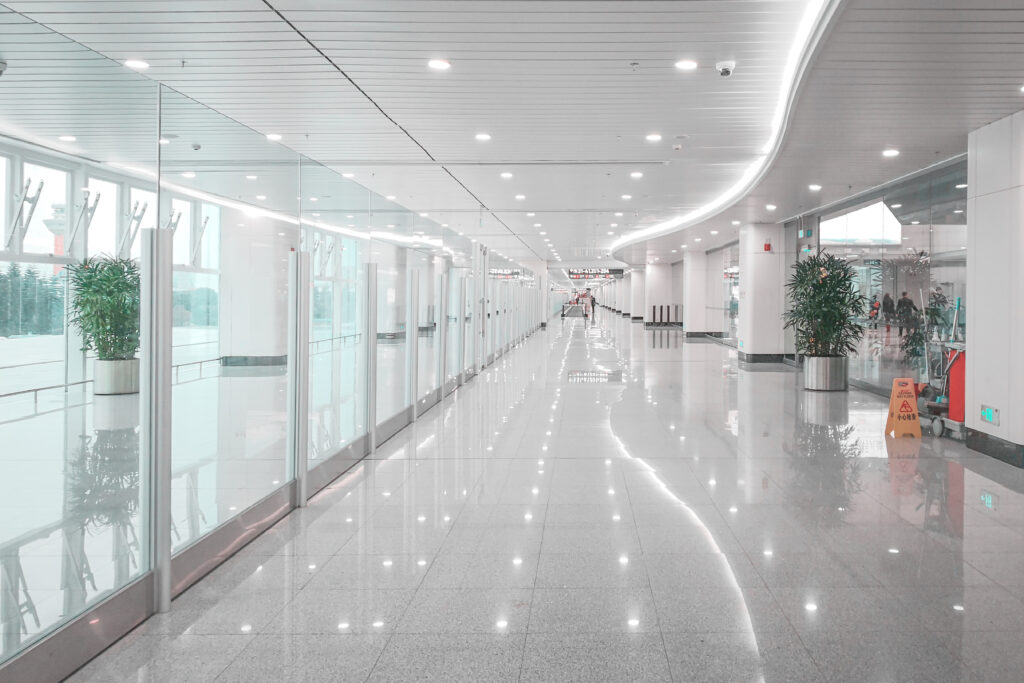 Preventive Maintenance - Why This Is Important For Any Business
Phoenix Electrical has the expertise for providing bespoke preventive maintenance solutions. Our qualified electrical technicians will keep all your electrical systems running efficiently at all times, reducing the chances of unexpected breakdowns.  We carry out regular testing of your electrical appliances, periodic maintenance of lighting systems, emergency lighting setups, and security systems. Any vulnerabilities and potential issues are addressed immediately to keep your business running smoothly at all times.
Phoenix Electrical can be trusted for our timely and impeccable services for installing commercial electrical systems. We carry out everything, from installation, lighting systems, repairs, and maintenance of electrical systems in your business premises.
Our electrical team comprises highly experienced members known for their knowledge and expertise in handling systems powered by the latest technology. We also advise our clients to install and use energy-efficient equipment in specific areas of their business operations. Our recommendations on LED lighting systems and sensors can save your business a tidy sum in the long run.
Phoenix Electrical makes sure that your project is handled by an expert with relevant experience in the installations you plan to carry out.  We also ensure that you have easy and quick access to our support team when you need them.
Installation of Commercial Electrical Systems – We Got You Covered On Every Power Front
We offer the best commercial lighting solutions for all types of offices. These are long-lasting lights powered by smart technology. Our office lighting solutions offer optimal lighting based on the needs of your office.
Smartly designed suspension lights
Easy to operate
Contemporary designs to choose from
We enjoy an excellent reputation as office renovation specialists. Our team of electrical experts can suggest the best installation designs for renovating your office lighting system. We also offer ongoing maintenance and repair works. We work closely with our commercial clients to carry our office renovations smoothly and as per agreed plans. Our services include:
Full or partial rewiring
Replacement or upgrade of the electrical board
Installing energy-efficient systems
Providing additional installations
We specialize in office upgrade solutions for all types of commercial establishments to make your office electrical system more efficient and eco-friendly. We look at your existing electrical fittings and wiring and suggest appropriate replacements and upgrades where needed.  We provide:
Enhanced designing
New installations
Testing of existing systems
Refurbishing entire office or specific areas that need attention
Our conference room controls come with a wide range of options. They are all user-friendly and designed to match your conference room ambiance. Phoenix Electrical solutions can be used for controlling all aspects of the lights of a conference room with a single button. The key features of our service are:
Easy light control on your fingertips
Energy-saving benefits
Reduce energy consumption and costs
Automatic systems turn off lights when the room is not in use
Conference Room Controls (Lighting and Shades)
Commercial Standby Generators – No Power Work Hours Loss Due To Power Outage
Your business can grow and flourish only if it runs smoothly. One of the biggest problems that come in the way of smooth business operation is an abrupt loss of power. It can bring everything in the office to a grinding halt.  The loss can be more damaging if you are processing and handling vast volumes of data.
Phoenix Electrical offers commercial standby generators to help you enjoy an uninterrupted power supply. We specialize in the installation of emergency power supply through UPS or a generator. Power can be restored in seconds in case of an outage so that your business runs smoothly without having to wait for the restoration of the main power supply.
We can power all areas of your business and ensure every department carries on its regular tasks without interruption. And we also make sure the generators run in all weather conditions.
Call us to know how we can provide the right backup power to make sure your business gets the best protection from power outages.
We also provide the following commercial electric services:
Commercial Lighting Services
Commercial Electrical Contractor
Tenant Improvements
LED Lighting
Emergency Lighting
Outdoor & Security Lighting
Lighting Maintenance
Specialty Lighting
Equipment Connections
Control Wiring
Industrial Maintenance
Industrial Electricians
Uninterruptible Power Supply
Underground Wiring
Outlets, Switches, New Circuits
New Commercial Installation
Commercial Wiring and Lights
Power Distribution Units
Dedicated Circuits
Isolated Ground Circuits
Special Transformers & Grounding Systems
Transient Voltage
Surge Suppressors
Electrical Service Upgrades
Commercial Repair & Maintenance
LED Retrofits
Commercial Renovations
Office Buildouts
Other Commercial & Industrial Electrical Contractor Services
Commercial & Industrial Electrical Contractor
Commercial Electrical Services by the best-known name in the trade. Call Phoenix Electrical at 706-607-6332
Phoenix Electrical installed an outdoor ceiling fan for me. Had to run new electrical. Did a superb job. Fan looks and works great. Was so thoughtful to my ideas and the electrician gave his input. He cleaned up after also. I enjoy my fan daily.
Great service! Phoenix Electrical was very responsive to my inquiries. They were on time and did a great job installing 2 outdoor ceiling fans for me. I will contact them again if I need any electrical work in the future.
They arrived on time. Completed project within timeframe. Expert knowledge. Extremely satisfied with Pro from initial contact to completion of project. Would highly recommend this Pro and will use again.
They did do an excellent job. He was on time and was very professional and friendly.
I got a very fast call from them and they arrived right on time and completed the work.
The technician was on time and he did excellent work!
The technician showed up at the job site when he said he would and completed the installation of three ceiling fans in less than three hours. In addition to installing the fans he told me about Phoenix Electrical and all the services they are am to provide. This company as well as their personnel is one of the best I have dealt with since moving to north Georgia.