Smart Home Automation
& Home Security Services
in NW Georgia
Wired for your Comfort and Security
The Best Smart Home & Security Solutions - Just a Call Away
Making NW Georgia Homes More Secure and Comfortable With Our Innovative Offerings
A Fully Secured and Smart Home – Love To Have It?
The systems we use at our homes have come a long way from what they were earlier. Our homes have become smarter as technology is redefining the way we live. Smart home solutions leverage the power of sophisticated technologies to improve the quality of life and save money and time.
Do you want smart home technology for your home too? Phoenix Electrical can make your dream home wish come true. Our smart home solutions combined with the latest security measures will ensure a fully secured smart home.  We have a range of solutions to make your home truly smart. Experience the convenience of technology in every corner of your room. Call our smart home and security experts to know how to transform your ordinary home into a smart one.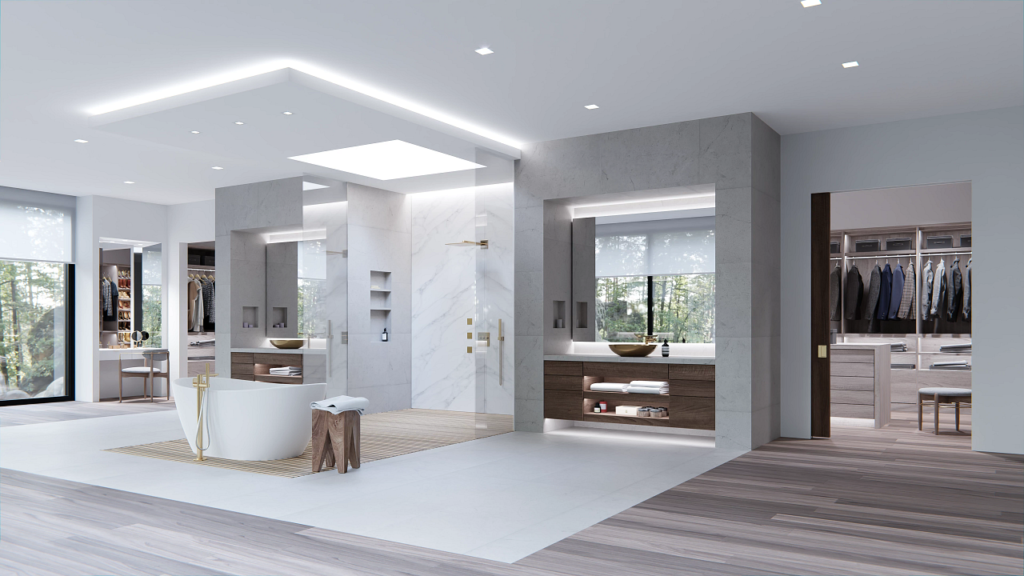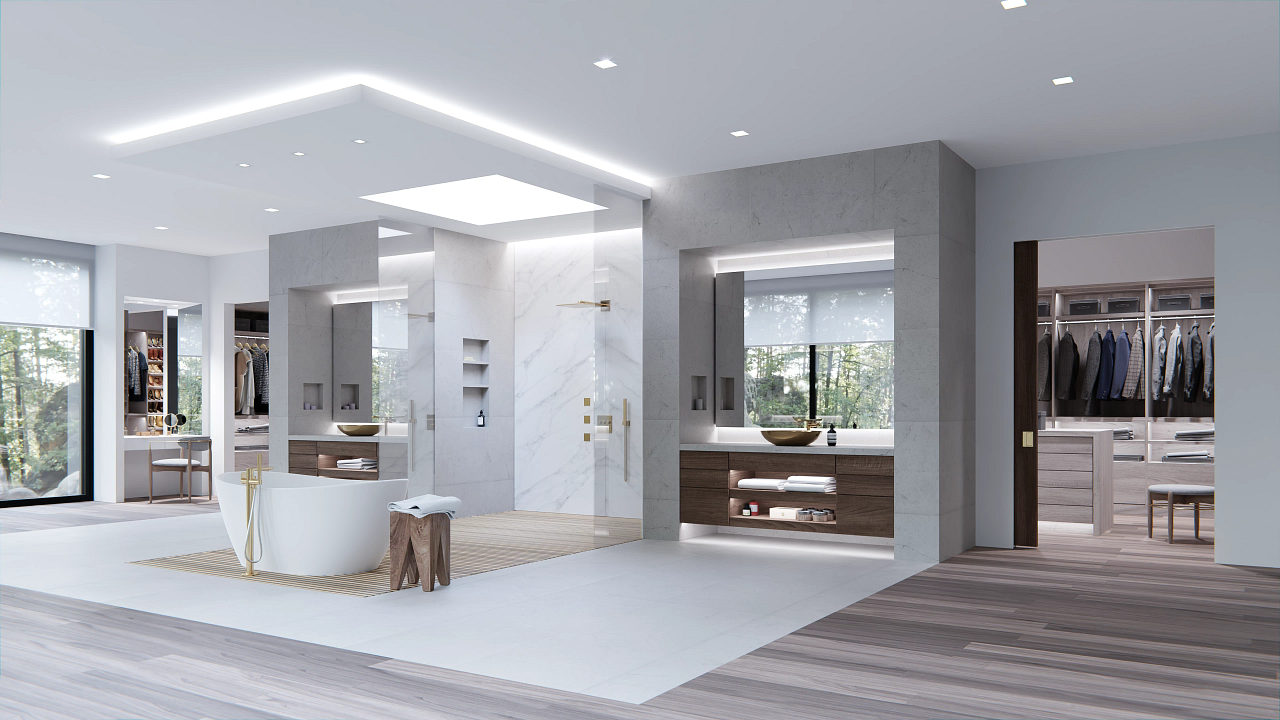 Whole Home Automation Services And Installations – Why Settle For Anything Less Than The Best?
Phoenix Electrical specializes in delivering custom home automation solutions to match the unique needs of every home. We can transform your whole home or just your room and create a brand new automation experience.
You need not even get up from your couch to switch off or on lights or manage the thermostat temperature. Control the doors, shades, music, and all your electronics remotely with our state-of-the-art automation services.
We keep pace with the latest automation technologies to ensure our clients access world-class home automation and installation solutions and features.
Call us now to take the first steps towards creating a dream home for you.
As experienced Lutron installers we can help you get control over your lighting systems, smart shades, and smart home devices. Enjoy a comfortable experience as you manage all your devices with the app, or a voice assistant. RadioRA 3 is designed to schedule lights inside and outside the home to the environment and your needs. With this system, you can adjust the operation of lights according to the season and its changes.
Lutron is not just about managing lights. You can create magic literally by combining music and lighting without any effort. Create an additional layer of security with Lutron's Radio RA3 system as they can be used for triggering lights when sensors and alarms go off.
Phoenix also offers controlled light control solutions for residences with Lutron. We can install it your new home or while upgrading the existing one. It is one of the most advanced lighting systems that can be installed in any home, regardless of the budget.
Bring Your Home To Life With Smart Lighting
Our Smart lighting solutions are designed to change the light settings of your home to suit your activity. We can create the perfect ambiance for you whether you are working, resting, or in a relaxing mood. We provide sensors designed to meet the brightness you and your family need for any activity – work or leisure. The benefits of using our service?
Better use of power around your home
The perfect ambiance for any occasion
Lower bills and greater efficiency
Call us to discover the endless possibilities with smart lighting.
We are the trusted resource for homeowners and commercial establishments in the state of Georgia when it comes to installing security lighting. If any uninvited and unusual activity is detected, the smart lighting control system springs into action by turning on all lights.
Our smart security lighting solutions help create a safe environment
We link the security system with the lighting arrangements to keep uninvited elements away.
Security Lighting - Convenience and Safety Combined
Want 24/7 Safety Net Around Your Home? Try Our Security Cameras
Our security camera systems are among the best available for delivering the highest level of security for your homes and offices. The advanced security cameras come with features that add to the safety of your premises. These include:
Remote viewing & Live device feeds
Access recorded footage via smart phone and computers with no monthly fee
Advanced motion detection alerts
Top of the line HD weatherproof IP cameras with infrared night vision
Audio recording
Crystal clear surveillance day or night
Object masking
24/7 recording and motion recording
Contact Phoenix Electrical to upgrade your home security camera surveillance systems or to get a brand-new sophisticated system installed.
Automated climate control systems are trending in the smart home space because of the amazing features it offers. We have the expertise to deliver climate control technology as a part of your smart home project.
The latest intelligent technology drives our smart climate control system. Get it installed in your smartphone to control the climate of your home from anywhere. You can customize the feel of every room based on the individual preferences of your family members.
Don't worry about the technology driving up energy bills because you can conveniently monitor and adjust your home's energy output.
Why choose Phoenix Electrical for your smart climate control system needs?
We provide systems that are smart and ultra-efficient. It can allocate the right temperature setting intelligently, just the way you need.
The heating and cooling of homes is based on your preferences and movements
The system will never waste away precious energy when you are away from home
Remote access technology will ensure your home is set at the perfect temperature when you are back
Take Your Comfort Factor To The Next Level With Smart Climate Control Systems
Manage Privacy And Lighting Better with Smart Blind and Shades
Phoenix Electrical understands your privacy needs and concerns better. Our smart blinds and shades are installed to provide you comfort and privacy with the smooth push of a button. The system is designed for smooth operation and can be sensor-activated remotely.
Auto set the blinds to open during the daytime for maximum natural light
Draw them closed during the night automatically
Manage your drapes and curtains without stopping whatever you are doing
Contact Phoenix Electrical to know more about these smart shades and blind control systems and how they can enhance your home and comfort level.
Get Smart Home Automation & Home Security Services by the best-known name in the trade. Call Phoenix Electrical at 706-607-6332.
Phoenix Electrical installed an outdoor ceiling fan for me. Had to run new electrical. Did a superb job. Fan looks and works great. Was so thoughtful to my ideas and the electrician gave his input. He cleaned up after also. I enjoy my fan daily.
Great service! Phoenix Electrical was very responsive to my inquiries. They were on time and did a great job installing 2 outdoor ceiling fans for me. I will contact them again if I need any electrical work in the future.
They arrived on time. Completed project within timeframe. Expert knowledge. Extremely satisfied with Pro from initial contact to completion of project. Would highly recommend this Pro and will use again.
They did do an excellent job. He was on time and was very professional and friendly.
I got a very fast call from them and they arrived right on time and completed the work.
The technician was on time and he did excellent work!
The technician showed up at the job site when he said he would and completed the installation of three ceiling fans in less than three hours. In addition to installing the fans he told me about Phoenix Electrical and all the services they are am to provide. This company as well as their personnel is one of the best I have dealt with since moving to north Georgia.