Local Electrical Services Designed For Greater Convenience
Lighting Up Your Lives Through Innovative Electrical Solutions
The Best LOCAL Electrical services IN CALHOUN, GA,
AND NORTHWEST GEORGIA
The Best Local Electrical Services in NW Georgia
Our experienced electrical professionals are fully trained and equipped to handle everything from inspection, installation, and commissioning projects to repairs and maintenance. Trust us to keep your property secure and your electrical connections running at peak efficiency. We make sure there are no gaps or loose ends.
When you are looking for an electrical professional, it pays to hire a licensed service provider. We have installed thousands of connections over the years, and we have earned accolades for our professional and affordable services.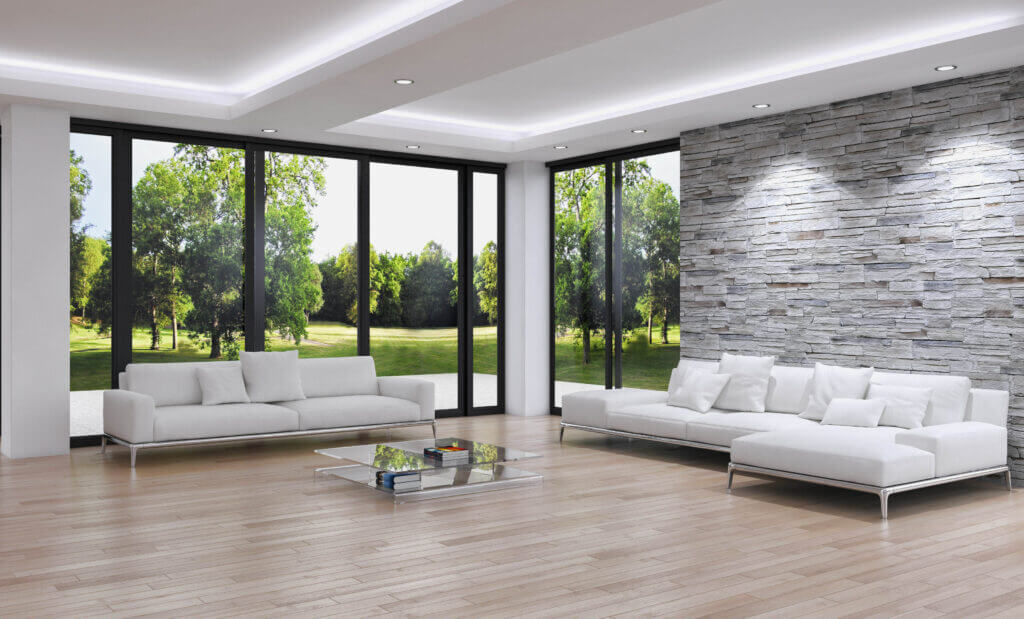 Need an Electrical Installation? Call us now!
We are fully equipped to handle everything from design to installation and even turnkey projects. Our staff is well versed with the latest regulations and make sure everything is installed according to established codes.. We check and test all our projects to the highest standards. We specialize in the following services:
Electrical Panels, Breaker Box, Fuse Box Replacement
Electrical Troubleshooting and Diagnostics
Electrical Repairs
Circuit Breakers
Dedicated Circuits
Outlets & Receptacles
Light Switches and Dimming
Lighting
EV Chargers
Generators
Fan Installations
Whole Home Surge Protection
Smart Home Automation
Lighting Controls
Home Security
Landscape Lighting
Flat Screen TV Installation
Are you finding it difficult to find a reliable electrical service to troubleshoot common electrical problems? Phoenix Electrical has established itself as one of the top-rated and experienced electrical problems solvers. We are the service you can trust to reach you quickly should your home or office face an electrical malfunction.
We are known for our highly experienced team, quick response, reliability and outstanding support. We care for the safety of your family and property. Our team remains alert to all the risks and potential dangers that a faulty electrical system could pose. Call us if you suspect an electrical problem, and we will make sure we are at your doorsteps before the problem proliferates.
Circuit Breakers
Breaker Tripping
Blown Outlets
Bulb or Ballast Replacement
Replace Blown Fuses and Breaker Panels
Wiring Upgrades
Repairs to Meet Electrical Codes
Replace Faulty Wiring
Repair Defective Fixtures
Replacement or Repair for Flickering Lightbulbs
Replacement of Broken or Overheating Outlets
Replacement of Broken or Damaged Wiring
Electrical Problems? Call the Top Troubleshooters
Need Power Outlets and Receptacles? Get It Done to Perfection
Power outlets and receptacles must be installed with extra care to make sure they perform efficiently. They must also go through a series of safety evaluations. We make sure all your electrical installations are done according to the prescribed standards and certifications. We also evaluate receptacles for safety and compliance. Our electricians have years of experience in installing, testing, and repairing electrical outlets. Trust us to deliver quality service consistently.
Our electrical team makes sure they remain current with code requirements so that all new outlets are installed in the right place and in the proper manner. Phoenix Electrical stringently adheres to all the local electrical codes and National Electrical Code rules. We are strictly adhere to receptacle height and clearance restrictions governing electrical installations in the city and the state. Our services cover the following:
Electrical outlets
Electrical plugs
Electrical sockets
EV Outlets
Ground Fault Circuit Interrupter (GFCI) outlets
Outlet installation
Dryer Outlets
Outlet replacement
Outlet repair
RV Outlets
Indoor outlets
Outdoor outlets
Wall outlets
Floor outlets
Outlet grounding
Home Inspections
Our electrical experts are adept at identifying every type of major, minor, obvious, and potential issues in your home. Our inspection process is meticulous and designed to identify problems within the walls of your home and external spaces. We follow a plan while inspecting, starting our way from the main panel of your home and working our way toward every socket and device, testing every point along the way. Once we are done, our team will prepare a detailed report and recommend repairs and replacements based on our findings. Like the idea? Schedule a call with our inspection team right away.
Generator Inspection
We specialize in generator inspections at homes and offices. This involves running a detailed check of the electrical system managed by the generator. If we detect any potential issues, we ensure they are addressed before they flare up and create complications.
We also carry out the following services:
Electrical Panel Inspections
Electrical Wiring Inspections
Problem Area Inspections
Separate Dwelling Inspections
Electrical Inspections—Do You Need Professional Help?
Do You Have the Best Electrical Panels to Serve Your Needs?
The electrical panel is the heart of your home electrical system. It must be always be kept in peak performance mode to minimize the chances of risk to life and property.
Phoenix Electrical can help you find the right electrical panel for your home by considering your family's unique needs. We have earned a reputation as a reliable electrical service to homeowners and businesses throughout North Georgia. Our team has unmatched expertise in assisting families with electrical panel installations, upgrades, as well as replacements.
We care about the safety of your home and your family. That's why we offer quality solutions that assure 100 percent satisfaction. Our highly skilled, trained, and licensed electricians will ensure your electrical panel work is completed efficiently and on time.
Keeping up with the growing electrical needs of any home is a challenge, but we know how to overcome it. Phoenix Electrical has many years of unmatched experience in upgrading electrical panels. Our quality solutions guarantee that your system will never let you down.
Whether you want to upgrade the system to match your growing electrical needs or plan an addition or renovation, call us. Our expert electrical team can provide all-around service combined with the highest standard of workmanship.
Power surges are becoming common in many parts of the state. The worst part is you don't know when it might hit your home and to what extent it can damage your sensitive equipment. If you believe your home is safe from power surges simply because you have plugged your electronics into power strips, you might be in for a shock. A sudden spike can not only cause immense damage but can even completely destroy critical electrical systems in your home.
Give yourself foolproof protection from power surges. Phoenix Electrical offers the best surge protectors that provide the simplest and most affordable way to insure all your electronic equipment stays safe. They provide the highest level of surge protection for high-end electronics and other sensitive home equipment.
What the Best Home Surge Protection in Northwest Georgia Has to Offer
Are You Planning to Get an EV Charging Station? We Can Help
Your plan to move to an electric vehicle from those gasoline guzzlers is commendable. Maybe you would also like to invest in an EV charging station. Don't waste time looking at amateurs. Call the professionals who know how to install an EV charging station that allows you to charge your car quickly and conveniently. We specialize in installing EV charging stations at homes and office complexes.
Call Phoenix Electrical, the best EV charging installation service in NW Georgia.
Phoenix Electrical has been supplying and installing generators for many years, and every time we help our clients easily get through power outages. We install generators in residences and commercial setups. In every project, we look at the unique power needs of our clients and make the most appropriate recommendations.
We have a team of experienced generator installation experts with a deep awareness of what it takes to keep your place lit even when nowhere else is.
Call Phoenix Electrical is the best generator installation service. We also have a stellar record of delivering excellent after-sales service too.
Looking for Generators? The Best Installers Are Here
Flat Screen TV Installed to Perfection
A flat-screen TV becomes an automatic attention grabber in any modern home. That's why it must be appropriately installed by professional electricians. Using the wrong tools and brackets or not following the instructions properly can leave you with an unsafe installation. The same holds for connections and cables. Call us to take the hassle out of TV installation. With our expert flat TV installation experts, you can get your expensive TV installed to perfection.
Our TV mounting experts will help fit the screen to any type of wall using the right tools and brackets. We also make sure all cords and cables are tucked in for a professional finish. All the work is handled by experts with many years of experience in installations. Trust us to carry out a safe and insured TV mounting that will serve you well for many years.
Get your Local Electrical Services done by the best-known name in the trade. Call Phoenix Electrical at 706-607-6332.
Phoenix Electrical installed an outdoor ceiling fan for me. Had to run new electrical. Did a superb job. Fan looks and works great. Was so thoughtful to my ideas and the electrician gave his input. He cleaned up after also. I enjoy my fan daily.
Great service! Phoenix Electrical was very responsive to my inquiries. They were on time and did a great job installing 2 outdoor ceiling fans for me. I will contact them again if I need any electrical work in the future.
They arrived on time. Completed project within timeframe. Expert knowledge. Extremely satisfied with Pro from initial contact to completion of project. Would highly recommend this Pro and will use again.
They did do an excellent job. He was on time and was very professional and friendly.
I got a very fast call from them and they arrived right on time and completed the work.
The technician was on time and he did excellent work!
The technician showed up at the job site when he said he would and completed the installation of three ceiling fans in less than three hours. In addition to installing the fans he told me about Phoenix Electrical and all the services they are am to provide. This company as well as their personnel is one of the best I have dealt with since moving to north Georgia.