For Residential and Commercial Charging Needs
EV Charger Station Installation in NW Georgia. Call for a free estimate today.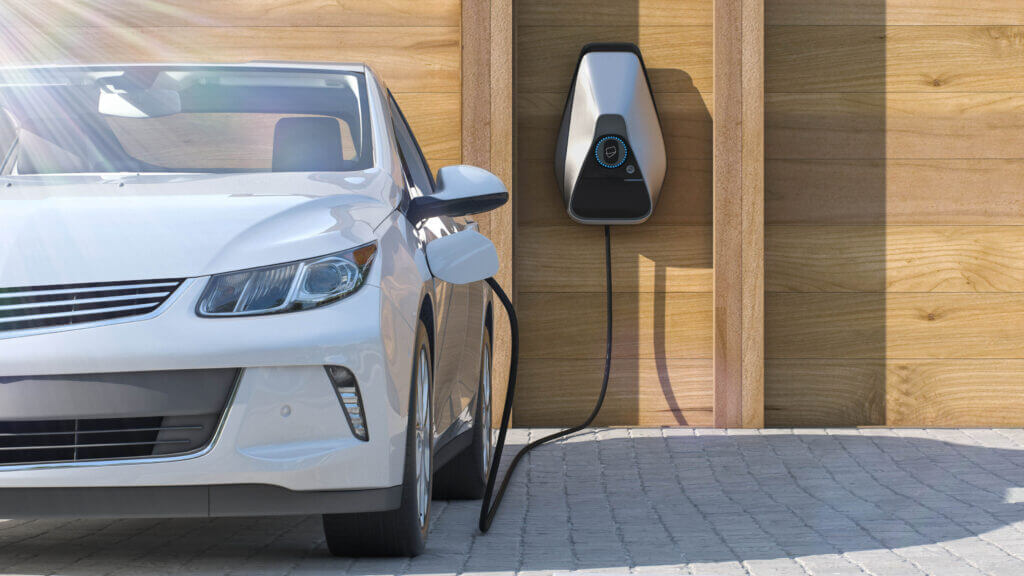 Get Your EV Charging Station in Calhoun, GA
We are the irrefutable experts in EV charging installation and committed to helping homeowners and businesses take advantage of the green driving option, now readily available at your doorstep. Install our EV chargers, become environmentally responsible, reach closer to your eco-friendly goals, or even generate a second income stream. With our unrivaled experience in this domain, we can recommend a charging system that best suits your needs.
EVS Charging Options
Now you can recharge your electric vehicles like a breeze using any of these EV charging devices.
Level 1 
This is the basic EV charging model. It's convenient to use because there is no installation involved. Simply plug into any conventional three-prong power outlet and start charging. The Level 1 charger is ideal for overnight charging. However, being a basic model it will charge your battery slowly. It may take around twenty hours to achieve a full charge.
Level 2 
Our next level of charger is an advanced model and must be installed professionally. It requires a dedicated 240V circuit. Level 2 chargers take about three hours to charge your battery fully, saving you loads of time. This charger is now a standard feature in most electric cars and ideal for those who don't like to wait and want to be on the move. If your EV model doesn't come with one, we can provide and install the Level 2 charger.
Level 3 
This is the ultimate in EV charging and is installed in public charging locations. It charges at super speeds and runs on industrial power. It's ideal for installation at industrial sites and workplaces. It is definitely not for home use because the operational costs are high. To give you an indication of its charging capabilities, only half an hour of charging allows 160 miles of comfortable driving.
Get Your Own EVS Charger Station
Here Are The Steps We Carry Out While Installing Our Level 2 Charger At Your Location:
Testing of equipment before it is installed
Inspection of the site to make sure the charging system is installed in accordance with manufacturer's specifications
Upgrading the existing electrical systems to meet the power load needs of the Level 2 charger, including installation of a dedicated 40-amp, a 240-volt circuit with 8-AWG wiring
Installation of the EVSE equipment by the company's licensed electrician to ensure the system conforms to the mandatory National Electrical Code and local permit/code requirements
Multiple Benefits of Installing a Car-Charging Station
With our EV chargers installed within your facility, you don't have to suffer the inconvenience of searching for an EV charger elsewhere. Our installations are designed for mobility and can be removed and taken along when you change home or office locations.
If you are installing one of our commercial charging stations, you can enjoy a string of benefits:
Launch your business in the quickest possible time with our expertise and custom solutions.
Set the pricing plan, tariff models, and mode of payment to offer better facilities and convenience to customers.
A future-proof investment as an electric vehicle is the future of driving. Regardless of where you install it, the EV charging business will keep growing.
Expect less attrition because employees love to be part of an enterprise that has a futuristic approach and is environmentally responsible
What Are the Benefits of Installing a Car-Charging Station?
Are you excited to be a part of the green movement? Take the first step and get an EV charging station at your facility or home. Call us at (706) 607-6332 to schedule a free on-site estimate.
When we were having our 3400 sq ft home built. Phoenix Electrical did all the wiring and hung lights and fixtures. They did a fantastic job and even the inspector was impressed , when it was inspected. I will definitely obtain their services when needed.
Phoenix Electrical installed an outdoor ceiling fan for me. Had to run new electrical. Did a superb job. Fan looks and works great. Was so thoughtful to my ideas and the electrician gave his input. He cleaned up after also. I enjoy my fan daily.
Excellent work! We had most of our home completely rewired. Jerimiah was fast, clean and very detail oriented. Highly recommend using them.
Great service! Phoenix Electrical was very responsive to my inquiries. They were on time and did a great job installing 2 outdoor ceiling fans for me. I will contact them again if I need any electrical work in the future.
I was very pleased with the service that I received. The Phoenix Electrician was very knowledgeable about the job. Cleaned up after the job was completed. Would definitely recommend them to others.
We found this company on NextDoor and are glad we did. They took down six old 8-foot fluorescent shop lights (from a 12-foot ceiling) and replaced them with LED shop lights. They completed the job in a few hours and took all the debris with them. They were prompt, professional and well mannered. I highly recommend Phoenix Electrical for big or small jobs and will use them for any of our future electrical work. Thanks Cynthia and Jeremiah!!