Review these overloaded circuit warning signs and learn how to prevent electrical overloads.
Don't overload your home. Whether you are a homeowner or a renter, electrical safety should be a top priority in your home. Awareness of electrical hazards is the key to reducing the staggering number of electrically-related home fires, injuries and deaths that occur every year.
Following information and resources from ESFI will help you gain a better understanding of how to use electricity and electrical products safely.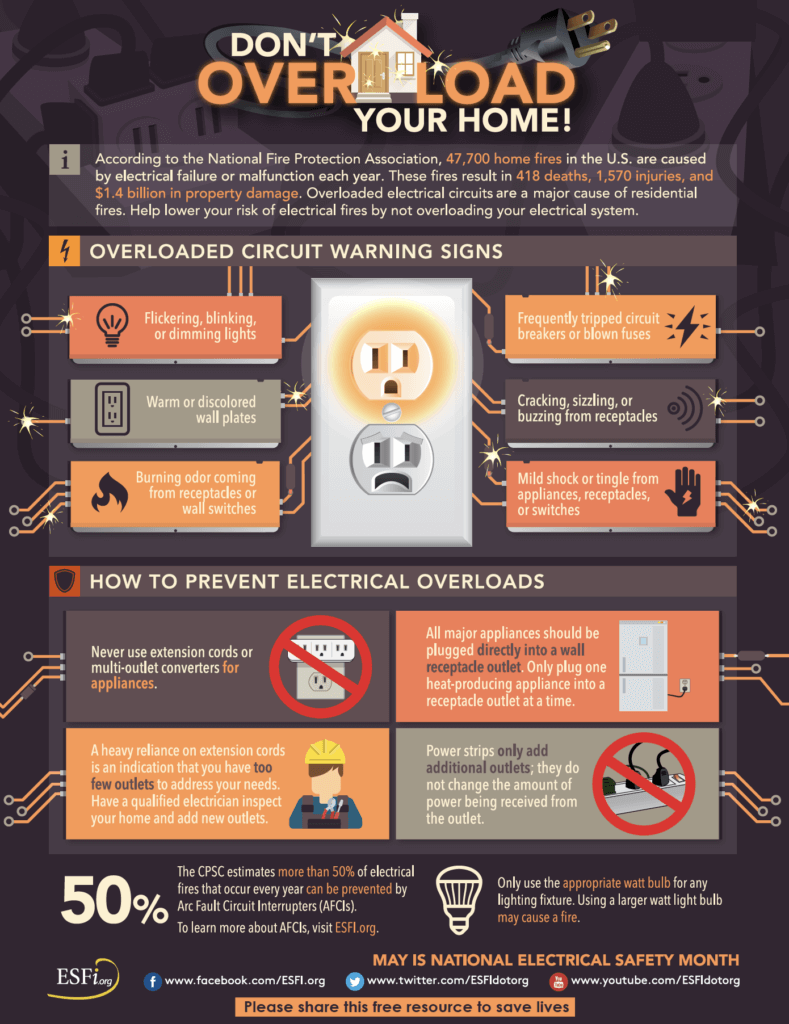 Phoenix Electrical is NW Georgia's premier residential & commercial electrical contractor located in Calhoun Georgia. Phoenix Electrical provides expert electrical upgrades, installations and repairs in Calhoun, Dalton, Adairsville, Cartersville and all surrounding areas in Northwest Georgia. Give us a call at 706-609-5679 for more information.